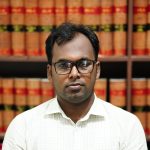 Bio
Mr. Md. Ariful Islam holds the position of Lecturer in the Department of Law at Z. H. Sikder University of Science and Technology, bringing approximately four years of experience in teaching law at the undergraduate level. In this capacity, he has been teaching a wide range of subjects, including Jurisprudence, Land Laws of Bangladesh, Law of Transfer Property, Muslim Law, English for Law, Law of Labour Relations, Legal and Constitutional History of Bangladesh, Equity and Law of Trust, Law of Succession, Criminology, Law of Civil Procedure, and Professional Ethics and Trial Advocacy since 2020.
Mr. Islam earned both his LLB (Hons) and LLM degrees from the University of Rajshahi, Bangladesh. During his academic studies, he actively participated in numerous workshops on Case Analysis, Memorial Writing, Advocacy, and Model United Nations, hosted by the Rajshahi University Moot Court Society (RUMCS) and the Rajshahi University Model United Nations Association (RUMUNA). He is also the Founding President of Shoilkupa Thana Somity at the University of Rajshahi and a former Vice-President of Jhenaidah Zilla Somity, University of Rajshahi.
Beyond his academic commitments, Mr. Islam practices law as an Advocate at the Dhaka Judges' Court and is an Apprentice Lawyer at the Supreme Court of Bangladesh. He holds the role of Legal Associate at Foisal Hasan Arif and Associate Law Chamber, SCBA. His advisory expertise spans civil, criminal, writ, income tax, company, and banking matters. He also serves as a Legal Associate at Nekbor Hossain Law Chamber in Jhenaidah, Bangladesh.
Mr. Islam is also deeply engaged in various leadership roles, having served as an Advisor, Vice-President, and Joint-Secretary of the Rajshahi University Association of Law Finders (RUALF). He also held leadership positions such as Coordinator and Vice-President of Shaheed Suhrawardy Hall Bitarko Pathshala. He is currently an Advisor to the ZHSUST Law Society.
His ongoing research focuses on the analysis and reforms of land acquisition laws in Bangladesh, aiming to identify shortcomings and offer recommendations to enhance the effectiveness of such laws.
Academic Qualifications
• LLM, University of Rajshahi, Bangladesh
• LLB (Hons), University of Rajshahi, Bangladesh
Teaching
• Jurisprudence
• Land Laws of Bangladesh
• Law of Transfer Property Act
• Muslim Law
• English for Law
• Law of Labour Relations
• Legal System and Constitutional History of Bangladesh
• Equity and Law of Trust
• Law of Succession
• Criminology
• Law of Civil Procedure
• Professional Ethics and Trial Advocacy
Research
• Land acquisition in Bangladesh
• Existing laws related to land in Bangladesh
Other Activities
• Member, Cultural and Literary Committee, 2023 – Present
• Member, Departmental Academic Committee, 2023 – Present
• Member, Departmental Examinations Committee, 2023 – Present